Last year the great folks at FITS Riding Apparel asked me to illustrate a t-shirt, something fun, unique featuring horses. How fast did I say yes to this – real fast! The t-shirts are now available and I'm excited to share this fun project with you.
For the first step of this project included the creation of dozens of rider/horse combinations as line drawings. We chose a handful of figures and next worked to establish a composition. This was accomplished most efficiently in photoshop. Once we landed on a layout we went through many more rounds defining the colors to print. The finished drawing is a true collaboration – a process I always enjoy. And a surprise for me, FITS chose to print on a pink shirt – LOVE IT!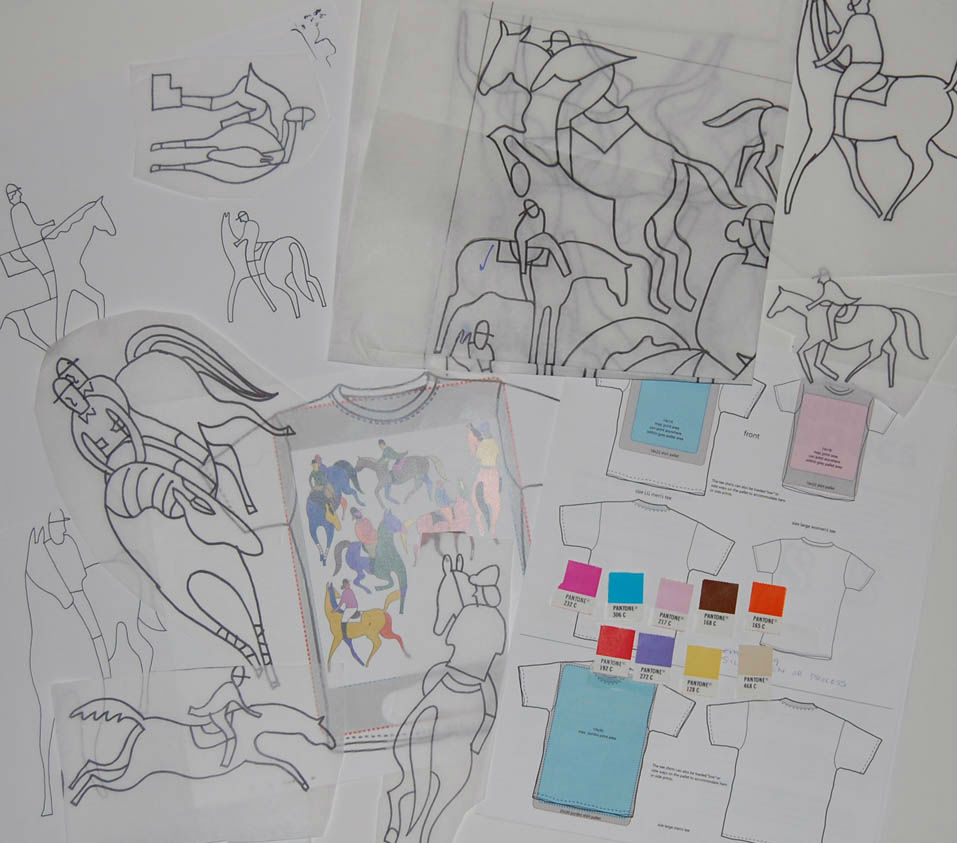 Thank you FITS for the opportunity to work with you. If you'd like to purchase your own "Most Fun Wins" shirt you may order directly on the FITS site. Proceeds are donated to the "HaltCancer @ X" Fund. (when you enter the dressage ring, you trot to the center which is marked "X" on the test sequence).
Social Share