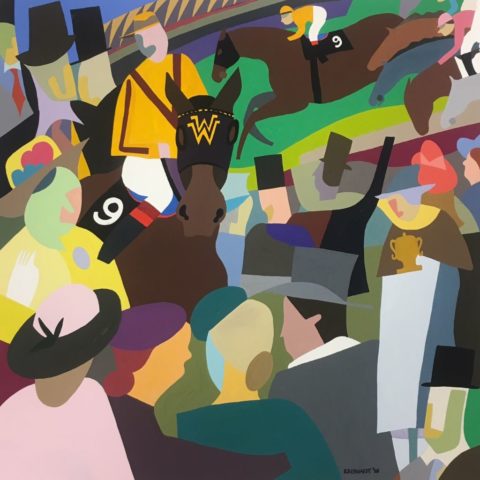 My friend Michael contacted me last fall and asked if I could do a portrait of his brother's horse for Christmas. Sure, send me some reference and we'll get started.
A few days later I received a few photos and several links. When I sat down to print out the images and view the links he provided, my jaw hit the floor. When Michael asked me to paint his brother's horse, I assumed it was a pleasure, riding horse. I was wrong. Michael's brother owns a race horse. And not your run of the mill race horse, an all-star.
Her name is Lady Aurelia and last year she became a super start at the Royal Ascot where she blew away the field winning the Queen Mary Cup by 7 lengths. She didn't just win, she anihilated the field. Racing news went crazy writing about this amazing 2 year old from America.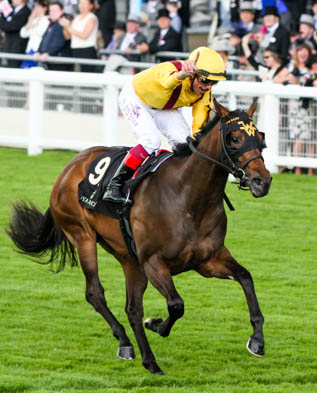 As I was putting on the finishing touches, Lady  Aurelia was named the Champion two-year-old filly at the Cartier Racing Awards, only the second Cartier winner trained outside Europe.
LA just turned 3 and I look forward to the upcoming racing season. My portrait is finished and given to Michael's brother for Christmas. I'm very honored to have painted this beautiful horse but next time someone asks if I can paint a portrait, I'll ask a few more questions in advance.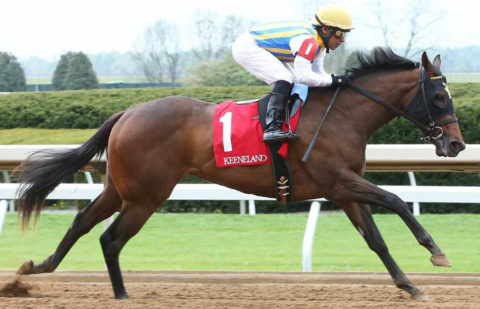 Social Share