I was recently challenged on FB by my high school friend, Pam Priest, to participate in the ALS Ice Bucket Challenge. Our high school classmate, Tom Cooke, passed away from this dreadful disease so I am happy to support all efforts to find a treatment and better yet, a cure for ALS. Accepting the challenge – no brainer, YES!. Doing the challenge – difficult!
I live alone on a farm with critters. I'm sure any of my horses would love to toss a bucket of ice water on my head, but lucky for me, they don't have the means to do so. Finding a human to help within the 24 hour window was impossible.
Then how to document the event? I still embrace old technology. My cell phone doesn't have a key board (texting is really slow, in case you've forgotten, you have to punch the 6 key, 4 times to type one "s"). Needless to say, it also lacks a video function. I thought about taking still photos before and after (I do own a digital camera) but that didn't seem to capture that moment that we all enjoy watching – the actual icey water being poured upon us. So how to solve this problem?
After 8 days of plotting how to participate, I finally devised a solution!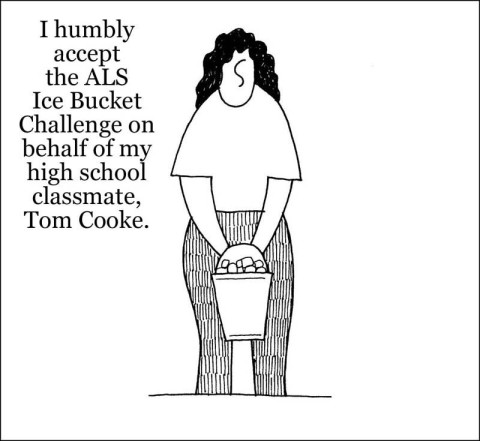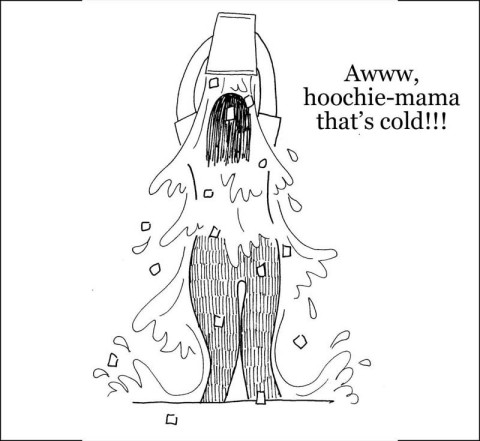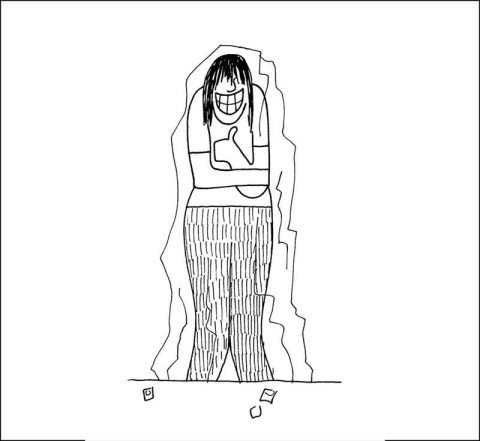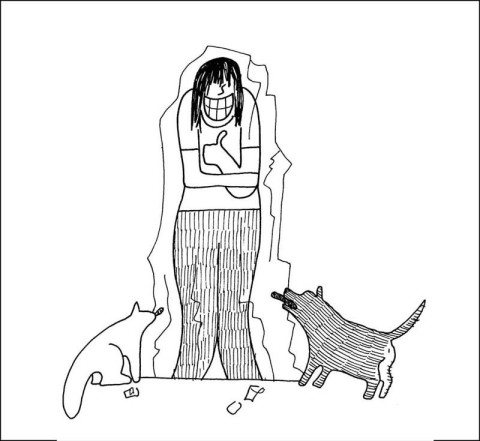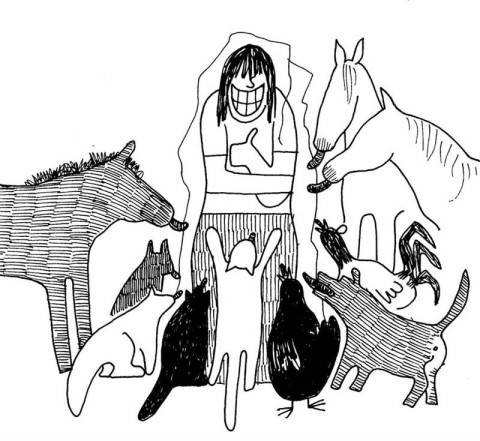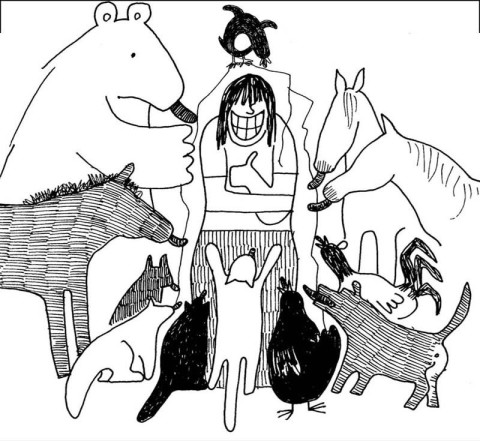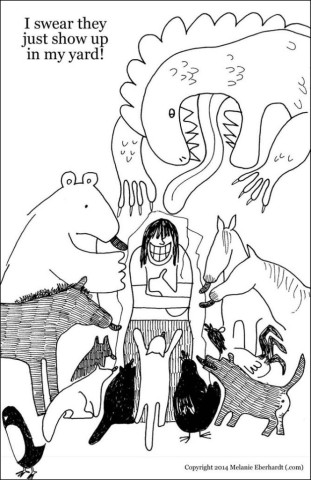 Social Share