Lucky is a big help on Aunt Mel's farm. He helps her feed the barn dwellers, mow the grass, pick flowers and everyday they do a "perimeter check" where theywalk the fenceline together checking for holes and tears. Aunt Mel loves Lucky and considers herself very lucky to have him. BUT…Lucky is really gross. His level of gross seems to defy boundaries.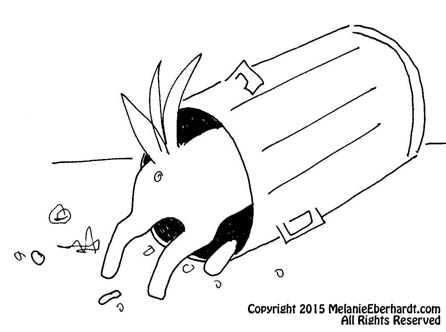 Lucky will cheerfully dig through all the nasty trash for the stinkiest snacks, those relagated to the bottom of the can.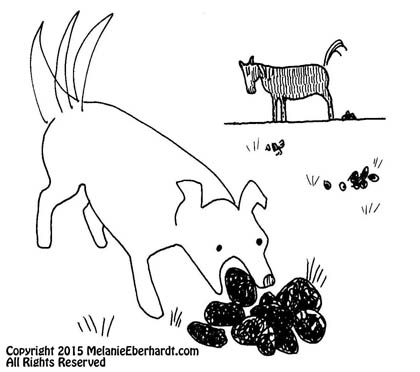 Lucky will make a meal out of horse poop. Within the hour he becomes quite gassy and while that seems to provide him with some satisfaction, Aunt Mel finds it intrusive.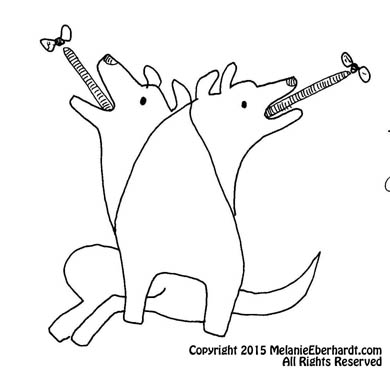 Lucky eats flies (he calls them "jelly beans") and we all know where the flies have been – please refer to the two previous images.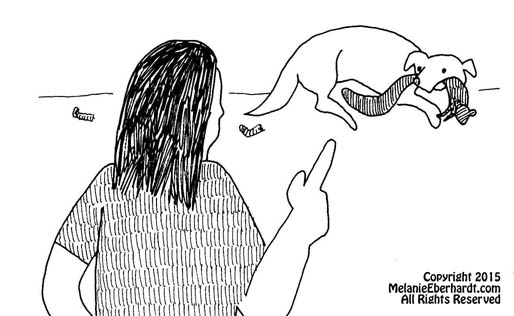 Last summer, Lucky carried a dead squirrel around the yard for several weeks. Pieces of it would drop off as he ran from Aunt Mel with this cherished prize. Eventually, Lucky abandoned the carcass under the house, out of Aunt Mel's reach, where it continued to ferment a pervasive green noxious odor for several more weeks.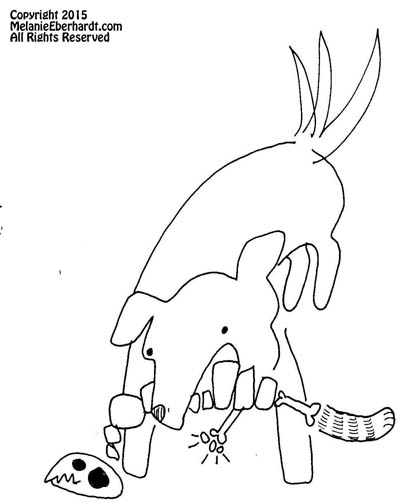 And because he had so much fun last summer with the dead squirrel, this summer Lucky came into possession of a dead cat. The coyotes at all the meaty parts leaving a partially intact skeleton with one remaining striped furry leg. Aunt Mel doesn't know where Lucky hid this prize, its probably somewhere in the house safely tucked behind a couch cushion.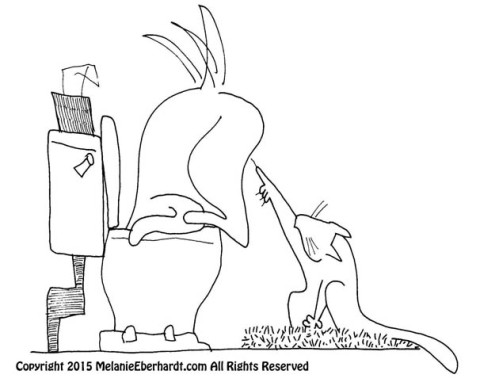 Anyone with a gross farm dog knows they'll eat anything stinky and rotten then wash it down with a drink from the toilet. STOP FRANK!
Social Share