Some people say Facebook is passe. I still like it. I enjoy connecting with old friends, aquaintances, family and seeing a snipit of whats going on in their lives. And sometimes someone posts an absolute treasure – an innocuous photo that completely captivates me.
There is no particular subject matter that sparks my interest. It can be an interesting composition, fascinating body language, colors or texture. Its almost always something that makes me smile, but not always. Its simply a lovely snapshot into someone's life that is a jewel.
Recently my friend, Karen McPeak, posted this charmer of her mother and aunt. To me its a pearl, a lovely image of sisters. I just had to draw it!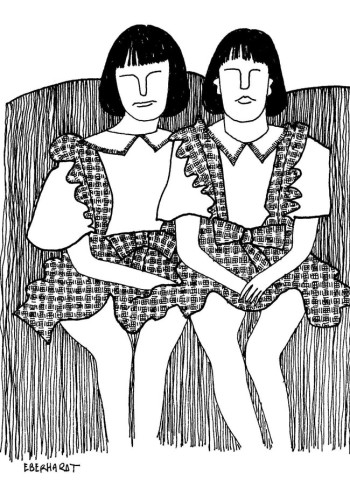 You might check out the last time I became obsessed with a photo posted by my friends, The Flahertys.
Social Share